The first Rotating restaurant in Cyprus!
360◦ view from the beautiful city of Limassol...
A new development project is ready to construct, by the next years in Cyprus and more specifically in its 2nd largest city – Limassol. The first ever - rotating restaurant will be built in Limassol, Cyprus!
At the top of the "The Gallery" project will be the rotating restaurant, designed and promoted by "Askanis Group of Companies". The aim of this project is to attract both Cypriot and foreign customers with affordable pricesfor all clients!
Based on "The Gallery" designs, three floors will be created, the last, which will "host" the restaurant - on the top of the building - will rotate, offering a 360 degree view - from the beautiful seaside town of Limassol to the restaurant's guests.
More detailed, the last floor will consist exclusively of the restaurant; a bar will be created on the mezzanine floor, while one floor below the plans provide a "prive" hall for events for 35 people maximum. Based on the design, the restaurant will also have independent access using two external elevators, with transparent surfaces (to offer beautiful views of the beach and the city of Limassol). There will also be a heliport.
Make the St. Andrew's Street a must-seen "site" of the city
The "The Gallery" project is already in the process of licensing by the authorities and is expected to be completed in 2021. Its location will be opposite the Limassol pier, which is linked with St. Andrew's street.
Project plans include apartments, offices and two other restaurants on the ground floor. The view of the two restaurants on the ground floor will be at St. Andrew's Street, the same as the gallery on the first floor."Askanis Group of Companies" intends to include a conference room for weddings, christenings, seminars and business events. Moreover, "The Gallery" will offer its customers four underground floors with about 250 parking spaces.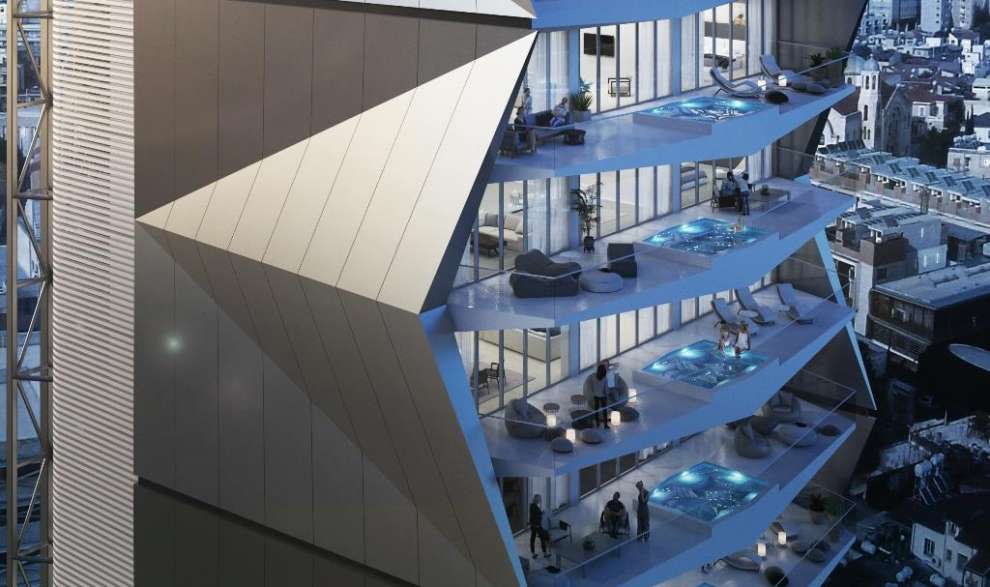 Another ambition of the "Askanis Group of Companies" and the project's designer, Tom Wright (famous English architect), is through "The Gallery", the Saint Andrew Street will become a site of the city and the square that will be created - a civil gathering area, as well as a place for arts and culture! For this purpose, a pedestrian overpass will unite the building - with Saint Andrew's Street, offering another route for easy access to the area.
Source: cyprusalive.com
News
14-May-2018